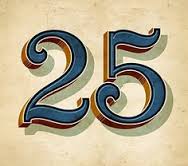 Friday October 25 Dinner
Please join us for a Friday night dinner at Miss Rachel's Pantry! Dinner begins at 7 pm. As the 5-course menu will be set without options, kindly advise us of dietary needs in advance so that we can prepare for your arrival. Note we use A LOT of cashews, soy, wheat, and coconut products in our kitchen. The Pantry is BYOB.
We have a communal table and two-person tables. You choose your preference; whether it's at the shared Farmhouse Table, or a private two-seater. Seats for the two-seaters are sold by the pair. Seats for the Farmhouse Table are sold individually, though are most often purchased in multiples - you can manually add multiple seats below, or update quantity once you're in the shopping cart.
Please note that gratuity and non-alcoholic beverages ARE INCLUDED in the price.
By purchasing a seat, you are committed to this particular date. You may certainly give the seat to a friend if you cannot attend. Seats purchased for a specific dinner are non-refundable. If you can't make it, and it's at least two weeks before your reservation, you can reschedule for another dinner that falls within 30 days of your original reservation.
sold out